Exciting News at David Stringer Physiotherapy
I am excited to announce that towards the end of March we will be moving the clinic a little further up the road to 481 Otley Road, Adel, LS16 7NR. We have spent the past 2 years looking for a suitable building where we could relocate to long term and around February 2020, the opportunity came up to purchase the Adair Paxton office on the nearby parade of shops. The COVID 19 pandemic slowed a lot of property exchanges, particularly in the commercial sector but we were able to get the keys in January and since then have been working with our builders to upgrade the premises, so it is fit for use. We have taken the building back to bare brick and removed all of the wiring and pipework so that inside the building will be like new.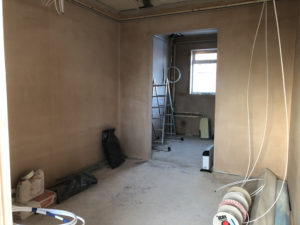 The walls and soundproofing are in, plastering completed, and air-conditioning installed with electric and plumbing underway. Our lease expires at 427A at the end of March and so we hope to move into our new permanent home in the last 2 weeks of March. Rest assured we'll make sure everyone knows the exact move date nearer to the time. We are delighted to stay in North Leeds and hope to become a bigger part of the community here in Adel.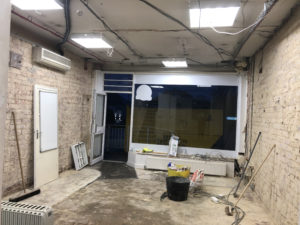 As most of our patients know we have been busy treating patients over the most recent lockdown. Not only providing our usual high level of musculoskeletal medicine and sports injury treatment but also helping reduce the pressures on the NHS. We have also been fortunate in that private healthcare providers like ourselves were offered the COVID 19 vaccine alongside NHS healthcare providers, so myself and the team have all had our first vaccine and are awaiting the second. We are continuing to treat in full PPE, screen patients prior to appointments and on arrival for signs and symptoms of COVID 19 (including temperature checks) and also cleaning the treatment room between appointments so you can continue to attend your physiotherapy appointments with confidence.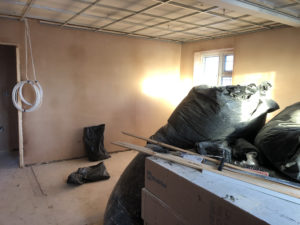 To book an appointment with David or one of the team, please contact David by phone on 07974 578 191 or by e-mail: david@leedssportsphysio.com